Three Star Hair care Products with Macadamia Oil
Macadamia Oil INCI: Macadamia Ternifolia Seed Oil
Macadamia Oil has become very famous and popular oil. It competes with argan oil and is often used as an ingredient of hand, face creams as well as body lotions, hair balms and shampoos.
Macadamia oil has gained fame thanks to its unique properties. Its prestige is determined primarily by the fact that it is very quickly absorbed by hair and skin. This ensures that the entire process of beautification and regeneration takes place inside the hair or skin. Macadamia oil is also rich in EFA (unsaturated fatty acids), vitamins and minerals. They are quickly and efficiently delivered to the cells.
This unique oil contains the most important vitamins for hair: A, E and B vitamins. They ensure health, strength and beautiful appearance of hair. Proper balance of the above-mentioned vitamins makes the strands shiny, elastic and prevents excessive fall out. No wonder that macadamia oil has dominated hair care products. Below, we would like to present three of the best hair oils, containing this exotic macadamia oil.
1. Nanoil For Medium Porosity Hair
Nanoil Hair Oil is a breakthrough product of our time. An iconic cosmetics that gains appreciation thanks to the content of prestigious natural oils and other valuable ingredients (silk, UV filter, vitamins, kerastim and baicapil). It immediately beautifies your hair, protects from damage and strengthens it. Regularly applied, provides complete hair regeneration: it strengthens hair bulbs, regulates processes occurring in the skin, accelerates the growth and inhibits hair loss.
Nanoil comes in three versions, each designed for hair of different levels of damage (different porosity). Each of them contains a number of natural oils with molecules adjusted to perfectly fit into the porosity of hair. Because of the overwhelming amount of omega-9 oleic acid, macadamia oil is ideal for medium porosity hair.
Nanoil Hair Oil can be applied daily, even several times a day, whenever we think that our hair needs extra care. It can be applied to wet and dry hair, to the scalp or only to the ends. The macadamia oil contained in the product provides hair with a complete set of vitamins without weighing down.
2. Macadamia Natural Oil Healing Oil Treatment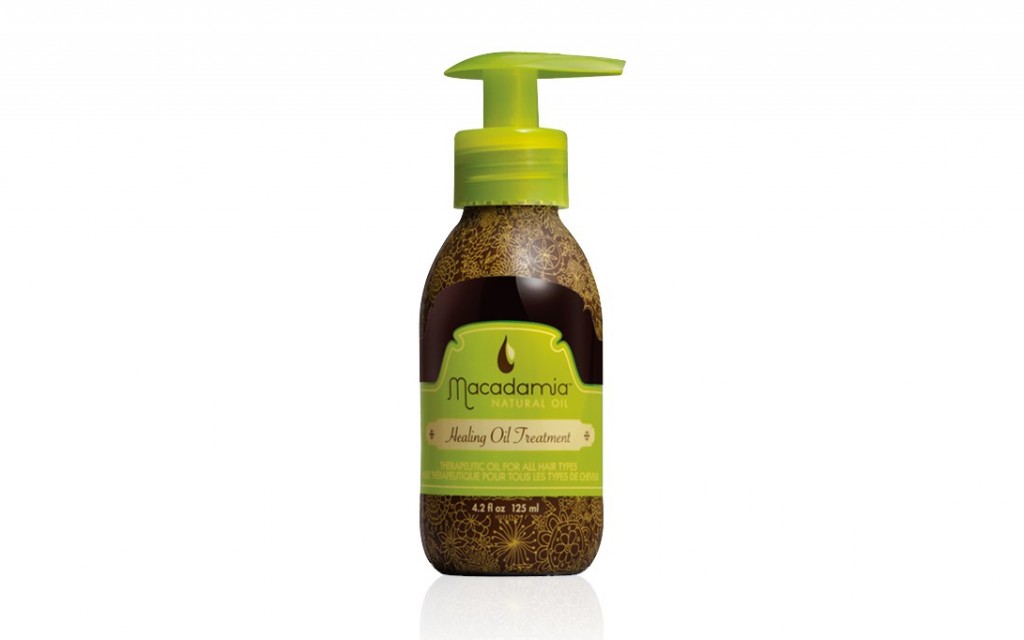 Hair Oil from Macadamia Beauty is a product that contains only macadamia oil. It is a part of a whole range of hair care products that include the aforementioned oil.
Unfortunately, Macadamia Natural Oil Healing Oil Treatment contains silicones, so it will not regenerate the scalp or strengthen the bulbs (it cannot be used for scalp oil), but will be a great addition to hair lotions and conditioners. It can also be used as a thermal protection serum (macadamia oil protects against high temperatures) or as a lotion that tames hair and facilitates combing and styling. Macadamia Natural Oil bottle is equipped with a large pump that makes the application a lot easier. The product has a sweet scent and is relatively efficient. Macadamia oil perfectly polishes hair and creates a microscopic, occlusive layer that protects from damages.
3. Xpel Macadamia Oil Extract Hair Treatment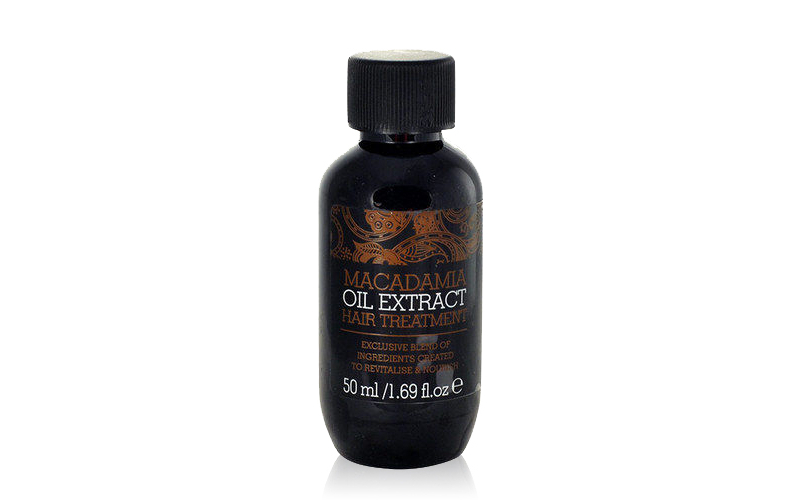 Xpel's product consists of macadamia oil combined with a range of polishing and conditioning components. Its main task is to nourish hair and protect it against harmful effects of sunlight and the penetration of toxins, which can contribute to the destruction of hair directly in the interior. Macadamia oil protects hair from the ammonia contained in hair dyes and from the hot air produced by the blow-dryer. Xpel Macadamia Oil Extract Hair Treatment will take care of damaged hair that begins to weaken, falls out and with dry ends. The effects of Macadamia Oil are enhanced by a valuable, moisturising flaxseed oil that regenerates even extremely dry hair.