How, where and how much? – Use of Macadamia Oil
Macadamia oil is often used in hair care. It provides great effects already after first application. It consists of plenty valuable ingredients, which are necessary both for hair and scalp. However, active substances and how fast cosmetic works is not all. In every treatment great role has also correct use of macadamia oil. Let's see how you should do it.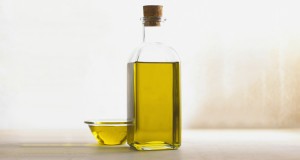 Methods of application macadamia oil is a lot. Each one of you have to find the one that is best for you. The most popular is probably oil treatment. On dry strands apply quite large amount of macadamia oil. Then rub cosmetic very thoroughly in scalp, ends and on the entire hair length. Tie a plait or a bun and put on it a plastic cap. Between cap and head will create heat, which will accelerate properties of nourishing ingredients and improve effects of entire treatment. One oil treatment takes approximately 30 minutes. After this time macadamia oil should be washed off hair with shampoo with SLS or its more gentle form SLES. You can dry your hair or leave them to dry on their own. You can additionally protect hair ends with leave-in conditioner.
Macadamia oil can be applied on clean and wet hair. For this technique, use minimal amount of oil, and before massaging it in the scalp and hair – warm it in hands. Leave cosmetic on hair for few hours and then rinse it. Don't be fooled by almost dry and glossy hair. Macadamia oil probably was quickly absorbed in inner hair structures. That is why, this oil is called "vanishing oil". Remember that after each application you have to wash your head with shampoo.
Did you know that macadamia oil protects hair during colourisation treatment? Before colourisation apply cosmetic on scalp and hair. This trick will accelerate absorption of hair dye and provide moisture, nourishment and protection against dryness and damages to inner hair structure. You can easily use macadamia oil as a separate conditioning product.
Application should not cause any problems. Macadamia oil has semi-liquid consistency, administers well and absorbs fast. Washing cosmetic off is really simple. Important is to wash hair twice with shampoo. For first wash use product with content of SLS and for the second wash use a bit lighter and more delicate product.